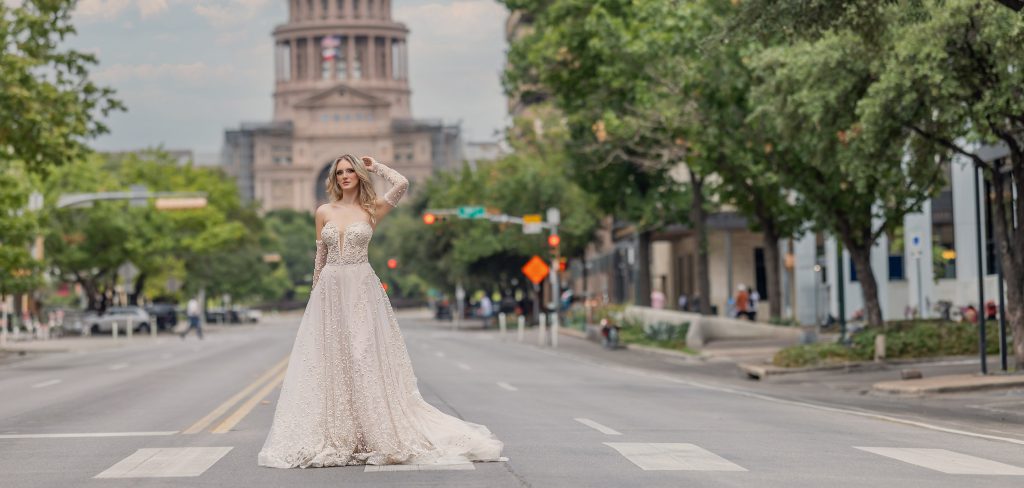 The Art of Wedding Dress Alteration
Naama and Anat House of Couture offer wedding dress alterations and fittings for bridal gowns. Wedding dress alterations are essential to ensure that your gown fits perfectly and looks stunning on your big day.
At our studio, we specialize in providing expert wedding dress alterations. Our skilled team ensures your dress fits you like a dream, making your special day even more unforgettable. Trust us with your dress, and we'll make it perfect for you.
Our comprehensive tailoring services are designed to meet your specific needs. Whether you need simple hemming, intricate lacework, or custom adjustments, Naama and her team are here to bring your vision to life.
We take pride in the quality craftsmanship of every alteration we make. Your wedding dress is a representation of love, not just a piece of clothing. Our meticulous attention to detail ensures that your gown is a true work of art.
Why Alter Your Wedding Dress?
Your wedding dress is the embodiment of your dreams, and it must complement your body shape and style. Alterations are necessary for several reasons:
Off-the-rack dresses are made in standard sizes, but your body is unique. Alterations ensure a custom fit.
Add or remove sleeves, change the neckline, or modify the length to match your vision.
If you're losing weight before your wedding, alterations can keep up with your changing shape.
The Wedding Dress Alteration Process
The wedding dress alteration process may involve multiple fittings to ensure that the wedding gown fits you perfectly and meets your expectations. Here's what you can generally expect:
Initial Fitting: Once your custom bridal gown is near completion, you will have an initial fitting. During this fitting, the gown will be assessed for any necessary adjustments.
Subsequent Fittings: Depending on the complexity of the design and the fit, you may have several additional fittings. These fittings allow the designers and tailors to make precise alterations to ensure the gown fits flawlessly.
Final Fitting: The final fitting is the last step in the alteration process. At this stage, the gown should fit you perfectly, and any minor adjustments or finishing touches will be made.
Delivery: After the final fitting and all necessary alterations are completed, your gown will be delivered in perfect form, ready for your special day.
It's important to maintain open communication with the designers and tailors throughout the alteration process. Share any concerns or preferences you have regarding the fit and style of the gown. Naama and Anat Haute Couture's team of professionals will work diligently to ensure that your gown fits flawlessly on your wedding day and feels comfortable as well.
How much do wedding dress alterations cost?
The cost of wedding dress alterations varies depending on the extent of the alterations needed.
When should I schedule my first alteration appointment?
It's best to schedule your first alteration appointment 2-3 months before your wedding day. This allows ample time for the alterations to be completed.
Can any dress be altered?
Most wedding dresses can be altered to some extent. However, the extent of alterations possible depends on the dress's fabric and construction.
Do I need to bring my accessories to the alteration appointments?
Yes, it's advisable to bring your wedding shoes, undergarments, and any accessories you plan to wear on your wedding day to ensure accurate fittings.
What if I gain or lose weight after the final fitting?
If you experience significant weight changes after the final fitting, consult with your seamstress to assess if further alterations are necessary.