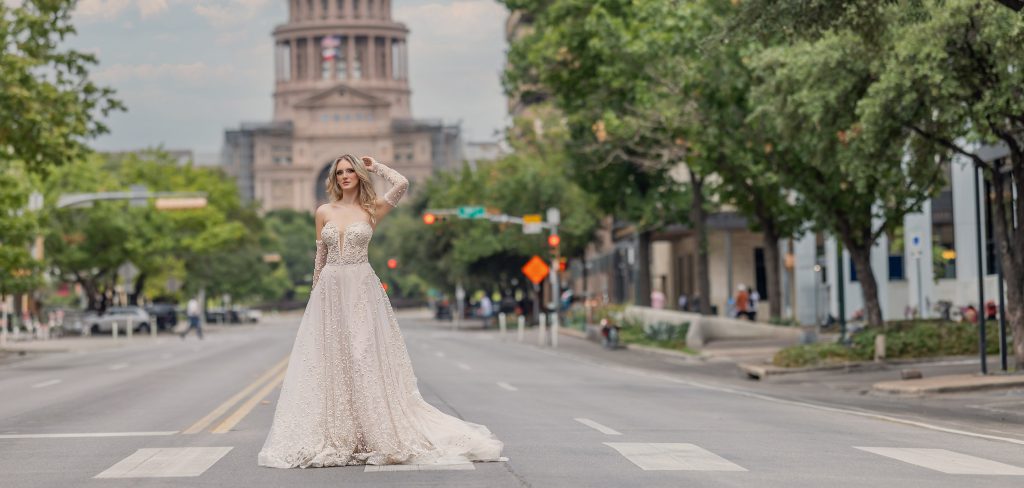 Welcome to Naama and Anat Designer Studio in Austin, TX
At our designer studio, we don't just create wedding dresses; we craft dreams and turn them into reality. Located in the heart of Austin, Texas, our studio is a place where artistry meets love, where imagination and creativity come together to curate one-of-a-kind bridal masterpieces.
The Artistry Behind Every Stitch
Our studio is a sanctuary for all things bridal, a place where the magic of couture comes to life. Here, we blend time-honored traditions with innovative designs to produce gowns that embody elegance, grace, and individuality. We understand that your wedding day is one of the most important days of your life, and your dress should be as unique and extraordinary as the love story you're about to begin.
We specialize in custom and couture wedding dresses, ensuring that each gown is a true reflection of your personality, style, and vision. We work closely with our brides, translating their ideas into breathtaking designs. Your journey begins with a one-on-one consultation, where we get to know you, your story, and your dreams for your wedding day.
We are dedicated to crafting bridal gowns that are as beautiful on the inside as they are on the outside. We pay meticulous attention to every detail, from the choice of fabrics to the hand-sewn embellishments, ensuring that your dress is a work of art that fits you like a second skin.
Unforgettable Experiences
We don't just create dresses; we create memorable experiences. From the first consultation to the final fitting, we are with you every step of the way, making sure that the journey to finding your dream dress is as magical as the dress itself.
We invite you to visit our Austin-based couture designer studio to witness the magic of creation and explore our stunning collection of couture wedding dresses. Feel the luxurious fabrics, see the intricate details, and experience the unparalleled craftsmanship that sets us apart. Our studio is a space where dreams come to life, and we can't wait to be a part of your bridal journey.
Are you ready to embark on the journey to find your dream wedding dress? Contact us today to schedule a personal consultation. We look forward to turning your dreams into a couture reality here at Naama and Anat House of Couture in Austin, Texas.